Top Rated & Trusted
Chiropractic Care For Your Entire Family
Our team at Tundra Chiropractic is here to help you reach your goals.

FIND RELIEF AND WELLNESS TODAY
FOR ALL OF LIFE'S OBSTACLES, LET US HELP YOU.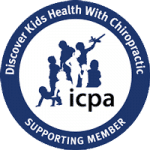 Meet the amazing team that will help care for your family healthcare needs.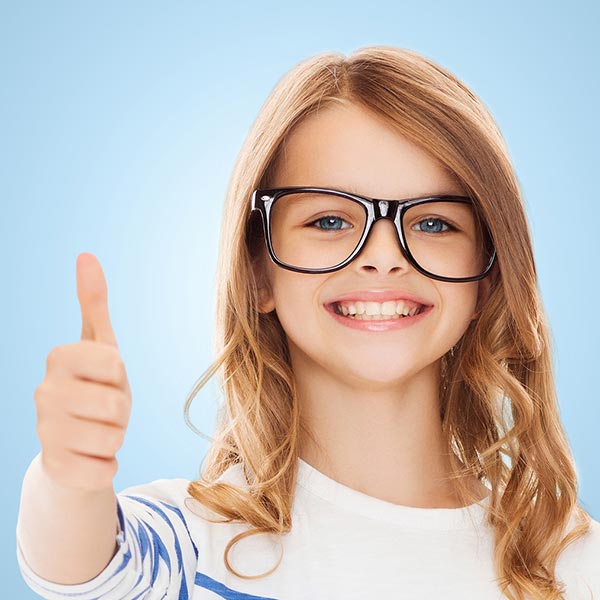 See what our patients have to say about the care they have received in our office.
Precise Care
With a Gentle Touch
Welcome to Tundra Chiropractic located in De Pere, WI. At Tundra Chiropractic, we do our best to keep the families of De Pere and surrounding communities happy and healthy. Whether your goal is to run a marathon, work comfortably, play with your kids, or simply have your baby sleep through the night, we are here to help! From babies to 100 years old, our goal is to keep you functioning at your best so that you can meet and exceed your desired health goals. We are here to help you gain a basic understanding of how our De Pere chiropractors can help you and your family.
Tundra Chiropractic is located at 1251 Scheuring Road heading east off of Highway 41 towards St. Norbert College. We are are down the road from Wal Mart and Menards. You'll find us four roundabouts down the road heading east from Highway 41. The clinic is the first suite on the left as you enter the parking lot.
The care you choose to give your child is one of the most important choices you can make as a parent. Contact us today with any questions!
Tundra Chiropractic
Chiropractor De Pere WI
Why choose us as
YOUR CHIROPRACTOR?
Tundra Chiropractic is the only husband and wife chiropractic team located in De Pere, WI. We pride ourselves on getting to know each and every one of our patients on a personal level while creating an experience that is both healing and relaxing. Dr. Kallie is the only ICPA Webster's Certified Chiropractor located in De Pere, which is a technique that helps pregnant women through pregnancy and at the same time promotes an optimal environment for the baby to develop. She also specializes and loves helping babies and children. Dr. Cory prides himself on delivering a specific, effective and comfortable spinal adjustment. He is also proficient at adjusting extremities, from shoulders and knees to fingers and toes. Dr. Cory has chosen to specialize in providing simple nutritional supplements to help reduce long term inflammation and speed up recovery time. We recognize that one technique/care plan does not work for everyone, that's why we offer many different techniques (check out our services to see all the different techniques we offer). Our goal in life is to help as many families as possible and we would love for you to join our Tundra Chiropractic family today.
Why did we
Choose De Pere?
Dr. Cory and Dr. Kallie chose to practice in De Pere, WI because they wanted to be closer to their families in Northeastern Wisconsin. The office of Tundra Chiropractic used to be "Harkins Chiropractic" before Dr. Cory and Dr. Kallie took over. They are both from small towns so they wanted to live somewhere that had a small town feel. De Pere has a wonderful community feel but comes with access to all that the Green Bay area has to offer. Dr. Cory and Dr. Kallie currently have two small children and understand the importance of being close to family and raising them in a great community. They feel so blessed to be able to raise their kids in a community like De Pere. 
The biggest misconception about chiropractic is that we only help resolve pain. It's true, we do great with getting people back to their lives pain-free. But we do that by removing nerve irritation from the spine. Nerves have lots of jobs to do. They tell your muscles to contract, your heart to pump, your intestines to digest food and thousands of others. In fact, pain transmission constitutes only 10% of the role of nerves. This means that if you're experiencing pain, nerve interference has likely been occurring for days, weeks, or longer. 
We can help you
FIND LASTING RELIEF
We treat all of the following symptoms and more:
Back Pain
Neck Pain
Headaches
Sciatica
Rehabilitation
Auto-Accident
Pregnancy
Work Injury
Numbness
Extremity Pain
Personal Injury
Whiplash
Carpal Tunnel
TMJ
Plantar Fasciitis
Migraines
Arthritis
Joint Pain
Sleeplessness
Vertigo
Sinus & Allergies
Digestive Complaints
Heartburn
Sports Injuries
Restlessness
Colic / Spitting up in Babies
GERD
Constipation
Inflammation
Chronic Back Pain
Spinal Condition
Improve Overall Health
Wellness
Preventative Care
AND MORE!
Common Concerns, Conditions, and Issues
Help Your Family Experience Incredible Health.
HOW TO FIND A CHIROPRACTOR IN De Pere
This guide will help you find the best chiropractic clinic in De Pere for you. When most people in De Pere decide they need a chiropractor, they end up doing a search and just picking someone at the top.
Being at the top of Google for the chiropractic search does not necessarily mean they are the best chiropractor for you. Follow the steps below to make sure you are picking the right chiropractor for you.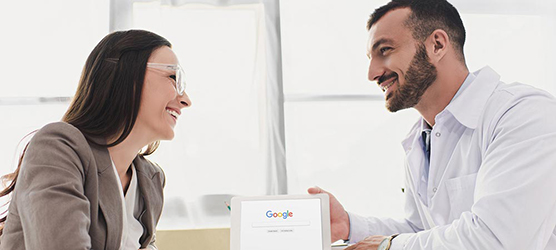 Time Needed: 5 minutes
Total Cost: USD 0.00
4 EASY STEPS TO FINDING A CHIROPRACTOR IN De Pere
Step 1: Open up a Google search
You will want to type one of the following in the search bar:
Chiropractor De Pere
Chiropractor 54115
Chiropractor near me
Best chiropractor in De Pere

Step 2: Review Their Website
The best chiropractors in De Pere put as much care into their website as they do into the rest of their office. By reviewing their website you will get a good feel for the doctor and if they are right for you.

Step 3: Check Out Their Reviews
Check out the Google Business Page of a chiropractic clinic you are thinking about visiting. It is easy for someone to say they are great, it's a different story to get other people to say great things about you.

Step 4: Give The Office A Call
Now that you have a basic understanding of what the office is about. Give them a call to make sure they fit the message that their website and GMB have been sending. You will know in a few minutes whether the office is the right one for you.

Office Hours
Monday
9:00am - 6:00pm

---
Tuesday
8:00am - 2:00pm
---
Wednesday
9:00am - 6:00pm
---
Thursday
9:00am - 6:00pm
---
Friday
By Appointment
---
Saturday
Closed